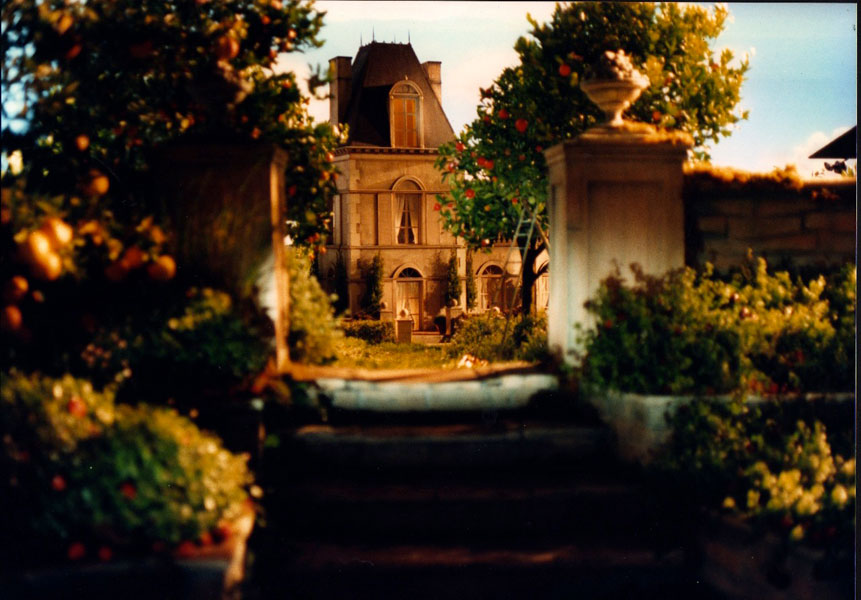 Fruche Yoghurt
Television Commercial
Miniature French Chateau / Garden Design and Set Build.
Fruche is a yoghurt that sounds as though it is French, so an orchard in the grounds of a French chateau was dreamt up to sell it.
The camera drifted and floated through and above this lush, magical studio environment which was constructed in miniature. The Chateau would have been 2.5 m high. Some foreground elements were real size – others one tenth or one fifth scale.
Macrae & Way Production Company